On our way to 50 years …. BHF held its 49th Annual General Meeting on September 11, 2020.
The meeting was socially distanced, outdoors, fewer guests, no tours, no feast, no singing, but a good opportunity nevertheless to proudly present our Annual Report, express our thanks to everyone who supported us throughout the year, and present our volunteer Board of Directors for 2020 – 2021: Peter Kingsley Q.C., Sachit Mehra, Marilyn Brick, Marian Deegan, Michelle Ducharme, Marlene Gallagher, Marcel Laurendeau, Doug Mercer, Naureen Punjani, Dr. Lesia Shepel, Dr. Kent Somers, Dan Trottier and Lori van Dongen. To all our Board members – thank you for giving your time and expertise to BHF.
Director of Maintenance Dean Storie and our landscaping crew have worked hard over the past 4 months, improving the skating rink, installing a climbing structure for the kids, and creating an attractive and calming courtyard space to help make keeping close to home as enjoyable as possible. Their efforts are much appreciated and the results are impressive indeed.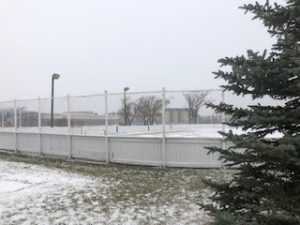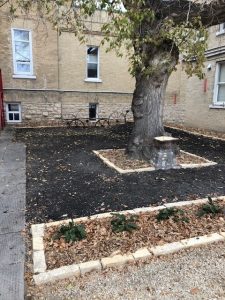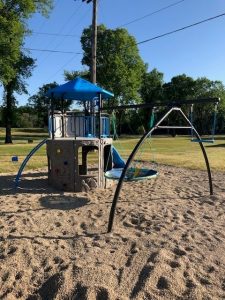 Browsing the St. Norbert Farmer's Market is always a popular activity and this year some BHF graduates and transition house members were able to enjoy shopping for fresh, local foods weekly, thanks to the Direct Farm Manitoba Farmer's Market Currency Program. Participants also got together for cooking classes with BHF Chef Brad Gray. One weekend's menu was delicious pan-seared fresh herb crusted bison with demi-glace sauce, roast baby red potatoes and yellow beans sautéed in garlic and shallots. Participants commented that it was great to learn to cook from scratch, and to be able to eat well while spending less than they would on frozen or ready-to-eat foods at the grocery store.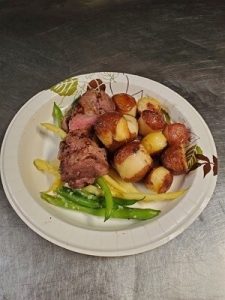 Since pandemic restrictions had forced the cancellation of the St. Norbert Adult Education Centre's June 2020 graduation ceremony, last year's graduates were invited back to SNAEC on October 8 for individual cap and gown photo sessions and to be presented with their diplomas. CONGRATULATIONS SNAEC GRADUATES!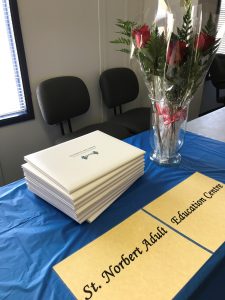 At BHF, we talk about "healthy living" both as the goal of treatment and the pathway away from addiction. Healthy living means paying attention to our thoughts, our feelings and our behaviour, adjusting them when they begin to pull us into negative ways. While the Covid-19 pandemic is certainly presenting extras challenges which sadly sometimes draw people away from treatment, we are proud of those members who continue to go the extra mile, helping themselves by helping others. Mike Calder, BHF's Director of Indigenous Services, sees this happening with the women sewing masks at the North Wind Lodge. "I would like to thank them," he said recently. "Their dedication and their work making masks for everyone is a thing of beauty as they are having fun, laughing and keeping positive all the time."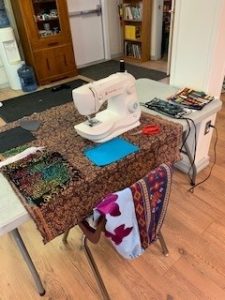 THANK YOU …
Thank you United Way Winnipeg and The Winnipeg Foundation for helping us sustain safe residential programming during the Covid-19 pandemic.
Thank you Bell Let's Talk Mental Health and Manitoba Health, Seniors and Active Living for supporting our Indigenous Services. We cannot say too often how important this is to us.
Thank you Manitoba Real Estate Association Shelter Foundation for a generous grant toward repairs and improvements to the kitchen at Breezy Point.
Thank you Direct Farm Manitoba for including BHF members in the Farmer's Market Currency program.
Thank you Canada Summer Jobs for a contribution toward hiring a Child Care Assistant at our daycare.
Thank you Back to Work MB for a contribution toward hiring the landscaping crew and several treatment workers.
Thank you Robson Maintenance for your generous assistance with installing new lights at our skating rink.
Thank you Surplus Direct for a much-appreciated donation of shoes and clothing.
THANK YOU TO ALL OUR DONORS, FRIENDS, FAMILIES AND NEIGHBOURS.  
YOUR SUPPORT MEANS SO MUCH.
 For donations or queries, Please contact us at 204-269-3430 or email at info@bhf.ca 
Box 250, 35 ave de la Digue
Winnipeg, MB R3V 1L6