September is a landmark month at BHF. Our Annual General Meeting and Open House took place on September 13, marking 48 years as a Therapeutic Community dedicated to healthy living. Among our guests were Member of Parliament Terry Duguid, City Councilor, and Deputy Mayor Markus Chambers, representatives from provincial agencies and local organizations including Manitoba Education and Training, Employment and Income Assistance, the United Way, and SEED Winnipeg, as well as family members, neighbours, and former staff. BHF President Peter Kingsley spoke about the challenges and successes of the past year, introduced the new Board of Directors and presented our 2018 – 2019 Annual Report to the public. Copies of the Annual Report and the Audited Financial Statement are available on request.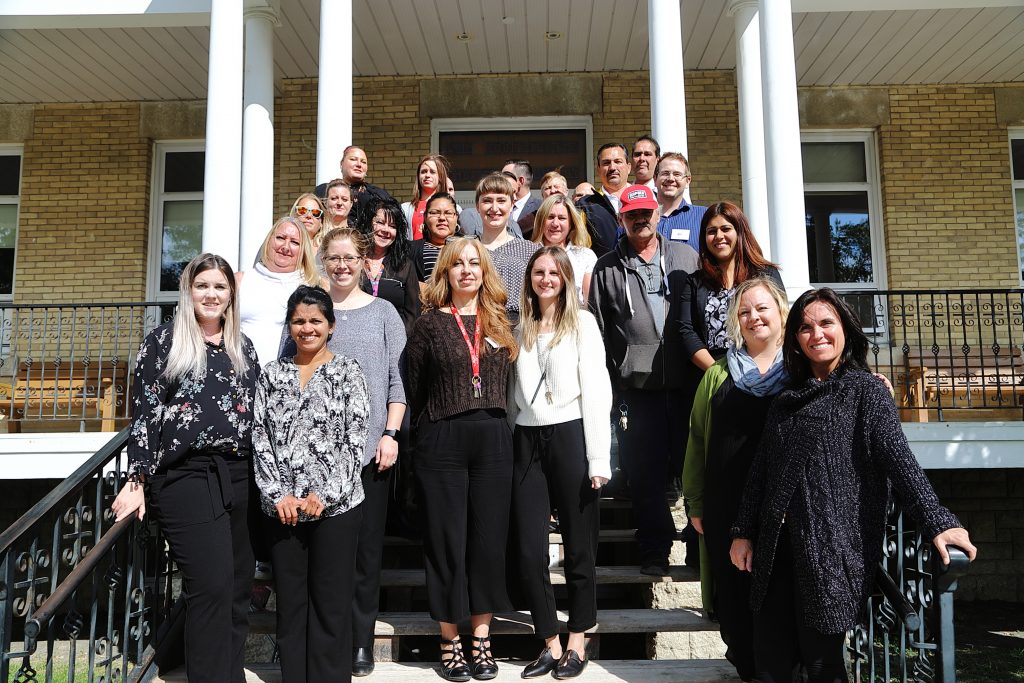 Though Manitobans always hope for a few more warm days, fall is definitely here. You can hear the geese calling to one another as they fly overhead. Classes have started at the St. Norbert Adult Education Centre. The school age children have proudly harvested the gourds they grew this summer. Our "traditional crew" are busy splitting wood and gathering rocks – grandmothers and grandfathers for the winter sweats. Many braids of sweetgrass are ready at the Northwind Lodge. Other medicines are also being gathered and stored as the seasons change.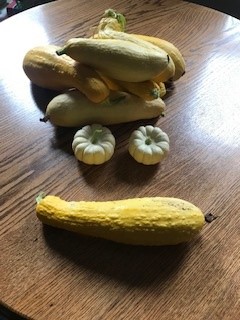 Our school age children grew these wonderful gourds.
BHF's Director of Indigenous Services, Mike Calder, is busy as always. The annual Sundance was held July 17 – 21 under his guidance, with sixty-seven dancers participating. Six BHF staff and nine resident members were among those who completed the ceremony, as well as some past members who continue to be part of the Sundance Lodge. In early September, Mike participated in the national Gathering of Elders held in Winnipeg. In August, he had been asked to open an all-party forum on addictions and mental health with a traditional prayer.
Addictions and mental health were seen as a hot topic in the provincial election campaign and certainly one that matters to us. When the Liberal candidate for Seine River asked to come speak at BHF, residents asked many forthright questions about his party's platform on addictions and on Indigenous issues. We were able to work with Elections Manitoba to set up an on-site polling station and it was good to see our members exercising their right to vote. We hope voters will raise these issues with federal candidates as well.
Since early July, BHF has been able to accommodate 14 women in our gender-specific Breezy Point program, thanks to new funding from Manitoba Health, Seniors and Active Living. BHF has been requesting this expanded capacity for women's treatment for several years and we are pleased to report that Breezy Point continues to operate at near or full occupancy.
Also over the summer months, BHF's Registered Psychiatric Nurses, Iulia Macavei and Pat Corner worked with ACCESS Fort Garry Nurses Tara Forbes and Kaitlan Knowles, to organize an on-site medical clinic. The clinic is staffed by an ACCESS nurse and a rotation of doctors completing residencies at ACCESS. These clinics are proving to be especially helpful for new members and pregnant women as the medical team can address health concerns in a wholistic context and with an understanding of the interconnection of physical and mental wellness.
THANK YOU TO:
All the friends, family and supporters who joined us for our Annual General Meeting and Open House. It was a pleasure to have everyone here.
Peter Kingsley Q.C., Sachit Mehra, Marilyn Brick, Marian Deegan, Michelle Ducharme, Marlene Gallagher, Marcel Laurendeau, Doug Mercer, Naureen Punjani, Dr. Lesia Shepel, Dr. Kent Somers, Dan Trottier and Lori van Dongen, our newly elected Board of Directors. Thank you for giving your time and expertise to BHF.
Bell Let's Talk Mental Health and Manitoba Health, Seniors and Active Living for funding to sustain our Indigenous Services. We cannot say too often how important this is to us.
Manitoba Health, Seniors and Active Living for funding four more treatment beds for women at Breezy Point.
Sysco Winnipeg for their on-going support.
Outlet Collection Mall for their very welcome donations.
Gordon Food Services for their on-going support.
Red River Co-operative for their very welcome donations of groceries.
Billy Dubery for providing the beautiful grounds for the Northwind Sundance.
THANK YOU ALWAYS TO OUR FRIENDS AND NEIGHBOURS.
YOUR SUPPORT IS SO IMPORTANT.